alligirl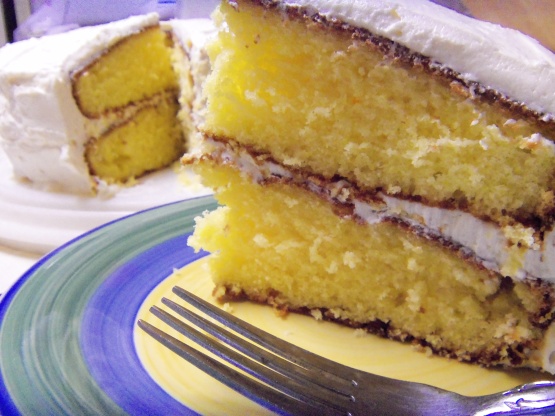 A super lemony cake for those that love lemon flavor. I found this in our local news paper.

This was a tasty lemon cake, and very moist. I think the lemon glaze helped to make it moist. I did change it up a little. I baked mine in 2 9-inch pans and poked small holes in the baked cakes, so the glaze would permeate. I then frosted with recipe#198332, which was a great compliment. Thanks so much for sharing, spacholl.
With electric mixer at medium speed, beat the cake mix, gelatin, eggs, salad oil and water for 4 minutes.
Pour batter into a 9-inch by 13-inch pan.Bake at 375 degrees for 35 minutes.
While stillwarm, punch holes with large fork over entire cake.
Topping: Finely grate the rind from the 2 lemons,then squeeze out the juice from both.
Put the powdered sugar in a small bowl and mix well withthe lemon rind and juice.
Pour over entire surfaceof cake.