Rita1652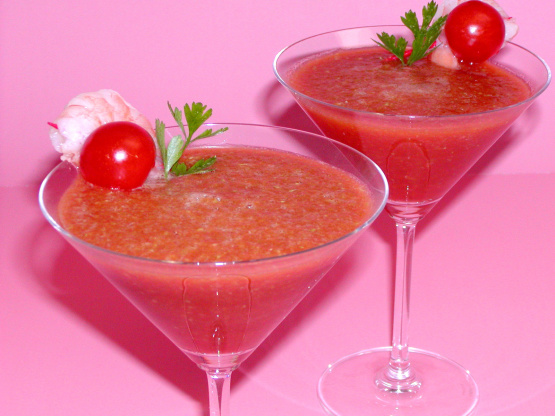 Gazpacho is great for a hot summers day. This recipe is fairly easy to interchange. V-8 juice or spicy V-8 can be used instead of the tomato juice. Coriander instead of the parsley is one of my favourite variations. And, of course, more Tabasco can be added for that spicy kick.

Fantastic gazpacho! I would probably add more garlic next time, but that's just because I put tons of it in everything! :-) This is especially delicious on a hot day, easy to prepare, with lots of great fresh flavours.
Roughly chop all vegetables, blend together in food processor, or blender, until fairly smooth.
Stir in lemon juice, parsley, tomato juice and tabasco sauce.
Chill for 30 minutes, or more, and serve.