Great Expectations Roast Chicken
Diana 2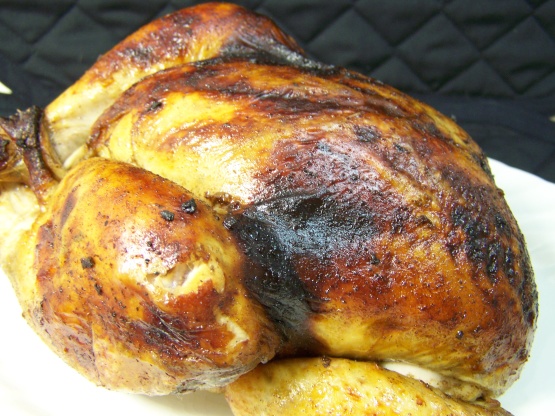 This recipe is titled the way it is because of the expectations created by the wonderful seasoning for this roast chicken. It's easy to make, and smells wonderful while cooking.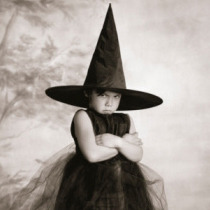 Breezermom, we loved, loved, loved this dish. It's easy to put together, the meat was moist and very flavourful. I doubled the marinade and while it was cooling, ran my fingers around to loosen the skin from the meat. I also did it on the back in order to get under the thighs. I then put the chicken in a ziplock bag and poured the marinade under the skin as instructed. Then.....put it in the fridge for about 8 hours, turning it every once in a while. After removing it from the fridge, I then patted the skin dry with paper towels before rubbing with oil. I found I only had to baste it once during cooking. Looking forward to making this again.. It's just too good not to. I served this with recipe #208263 and recipe #136060. Honoured to make this as a "Thank You" for voting for Lawrencetown, Nova Scotia in the 2010 Kraft Hockeyville Competition.
Combine the first 7 ingredients in a small saucepan; bring to a boil, stirring frequently. Remove from heat. Dip the mushrooms into the vinegar mixture; set mushrooms and vinegar mixture aside.
Remove the giblets, and rinse chicken in cold water; pat dry. Place on a lightly greased rack in a shallow roasting pan. Insert meat thermometer into the breast of the chicken, making sure it does not touch bone. Gently pull the skin away from the chicken breast and legs. Rub some of the vinegar mixture into the chicken meat under the skin -- don't use it all, you will use it to baste the chicken later. Rub the skin with olive oil.
Bake, uncovered, at 375 degrees for 55 minutes, basting every 20 minutes with the vinegar mixture.
After 55 minutes, add the reserved mushrooms to the pan; baste with any remaining vinegar mixture. Bake an additional 20 minutes or until the meat thermometer registers 170 degrees.