Ackman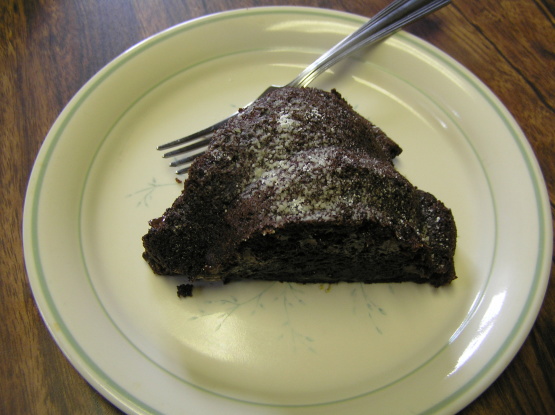 This is quick and SO good. I always make it with chocolate cake and chocolate chips, but you can vary the combination. It is not too sweet and a very moist cake - be careful not to overbake!

Top Review by Ackman
This cake is a chocoholics dream come true!!! It's moist, gooey & SOOOOO good it could have it's own food group!!! HOWEVER...the reason I'm giving it only 4 stars is the recipe directions aren't very good. It did NOT include the 1-1/3 c. water that is mentioed in the directions of the cake box. Other than that, it's WONDERFUL & I will most definately make it again!!! Made for Spring PAC 2010.
Mix all ingredients together. Place in a greased and floured bundt pan. Bake at 350 degrees for 45-50 minutes.
UPDATE: You do not have to use the water called for in the cake mix ingredients. I use only the ingredients listed above and truly just dump in a bowl and mix all together. It is a pound-cake like consistency.