Noo8820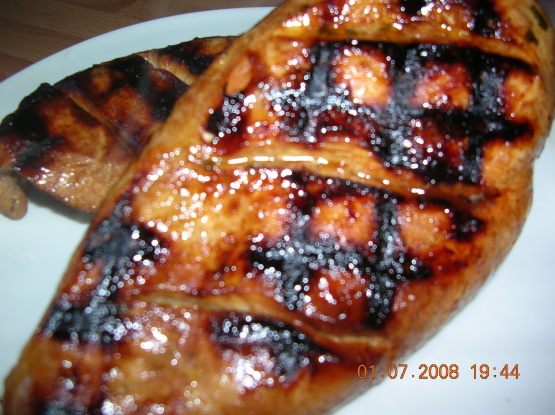 This marinade also works great with pork! You can also add in 1-1/2 teaspoons seasoned salt if desired, the longer you marinade the more flavor your meat will have, if you are not a garlic-lover then omit garlic.

I did this with chicken breasts,that I scored first to allow the marinade to penetrate.I then griddled them,and the results were great! My husband gave it a big thumbs up whilst eating,and a 'great chicken honey' when he had finished.The marinade is so tasty,and as its an emulsion rather than a liquid,I think that I may try it as a salad dressing too.Thanks Kit,you've done it again!
Whisk/mix all ingredients together in a glass bowl until well blended.
Pour marinade over chicken to cover.
Refrigerate for up to 8 hours.