Gray Girls' Easy Chicken Fingers
Nimz1466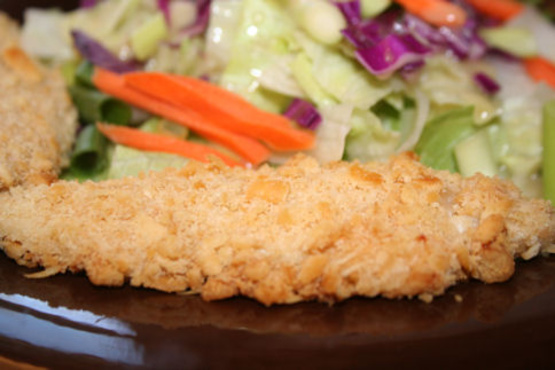 Very easy! This is a great meal to serve on those busy nights. I have four girls and they love this recipe and love to "help" even more! Enjoy!

I make this for my family but a bit different. I cut chicken breast (halfs) into 3-4 pieces and deep them in Ceasar dressing instead of Runch. Ceasar gives the zest to the meat. My daughter too small to eat table food, but my husband loves it!....as well as I do:))
ranch salad dressing
parmesan cracker, smashed
Cut chicken into strips.
Dip chicken in the salad dressing and then in the smashed crackers!
Bake for 15-20 minutes at 400F.