Grasshopper's Tofu Special
marisk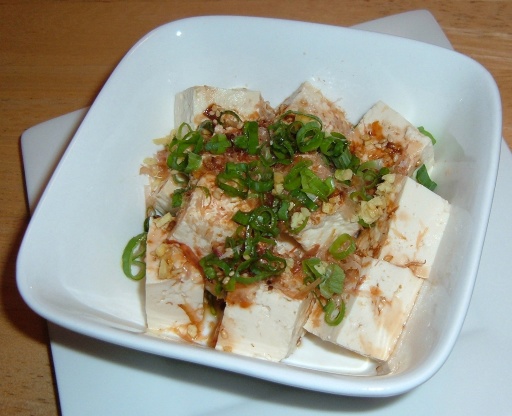 A very special friend and I combined our tastes to come up with this one. About the only ingredient we had strong differing tastes about is the brand of soy sauce. He preferred the Aloha brand because it was less salty and I preferred the low sodium Kikkoman brand because it wasn't as sweet. I don't normally go through all this trouble preparing tofu but for this dish ... all I can say is that it's worth it!
Place tofu in dish. Set aside.
In a small pan, bring the sesame oil, sesame seed, soy sauce, and garlic to a slow simmer for about 1-2 minutes.
Drain the water (tofu juices) from the dish.
Top with green onion, shaved bonito, and ginger.
Drizzle heated sauce over.
Enjoy :D.