Grasshopper (Original and Non-Dairy Versions)
Kree6528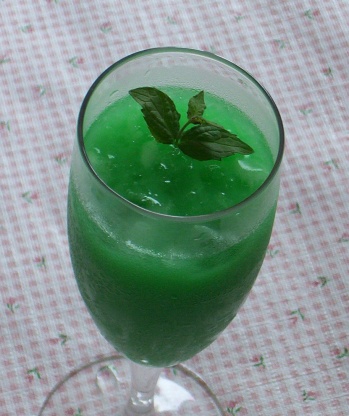 I can't believe this drink isn't posted here! I grew up seeing my great aunt order this drink all the time, and I was always thrilled when she'd give me a little sip. Now I make my own non-dairy version using vanilla rice milk. I usually double the recipe! I plan on trying it soon using soy creamer to make it thicker.

Minty, creamy and yummy! I used half and half but Kree's suggestion of soy milk creamer sounds delicious, too. Thanks for posting!
Shake the liqueurs and the cream or non-dairy milk with lots of crushed ice in a cocktail shaker.
Strain into a cocktail glass (I like to include some of the ice).
Decorate with a little grated chocolate or a mint sprig, if desired.
NOTE: Using a blender is a great way to crush the ice.