Grapefruit, Orange and Avocado Salad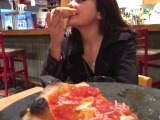 This is a variation of a delicious salad my late FIL used to make. So refreshing and good with many dishes...grilled fish, roasted chicken to name a couple. Use my Citrus-Balsamic Vinaigrette if you don't have your own ready in the fridge. Kids love this salad, too!
Directions
Peel the oranges and grapefruits. I use a sharp knife and cut the ends off 1st, then cut the skin off with the pith.
Cut into sections.
Place the lettuce leaves into a serving bowl/platter.
Peel and slice the avocados.
Place the citrus and avocado on top of the lettuce and drizzle with a vinaigrette.
Reviews
Most Helpful
A light refreshing side salad when it is hot out. Used Low Sodium Citrus Vinaigrette as a dressing, and serving with some cooled grilled chicken and a roll to make a quick cold dinner on hot nights.