Grapefruit (Or Cara Cara Orange) With Pomegranate Syrup for 1
COOKGIRl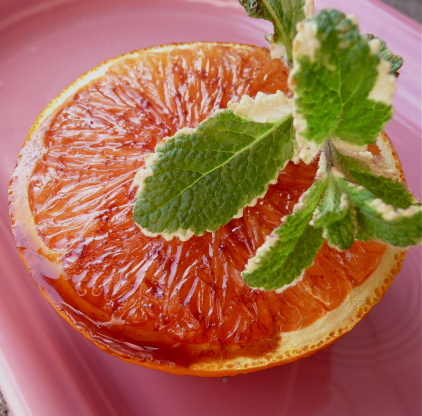 An easy snack/dessert/breakfast meal. Grapefruit is my favorite fruit and I am quite fond of the flavor of pomegranate and grapefruit together. I made three versions of this recipe: one with grapefruit and the pom syrup, another with grapefruit and a small amount of agave nectar (or honey) stirred into the pom syrup. For the third version I remembered that last week I had purchased specialty 'cara cara' oranges and was waiting for a recipe to present itself to showcase them. Pomegranate syrup was drizzled on half a cara cara orange and it had an especially pleasing, unique flavor. From betternutrition.com.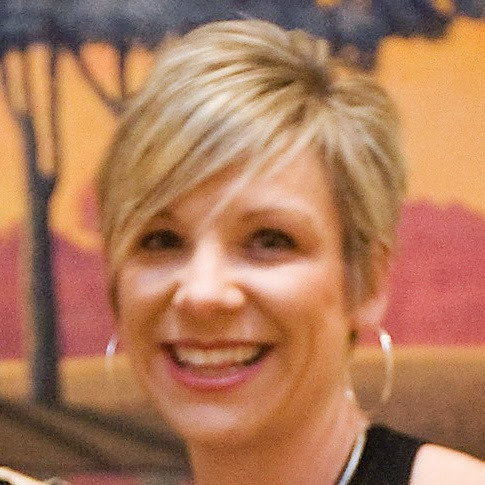 Top Review by jenne
WOW is this a winner. I used a huge white grapefruit that was super juicy. Poured on the pomegranate molasses and let it sit for about 15 minutes. WONDERFUL. I am thinking this could be a theme for a wonderful drink with vodka in it. . .hmmm. . .love this combo of flavors!
1⁄2 grapefruits (cut in half crosswise, yellow, pink or red fleshed grapefruit) or 1⁄2 cara cara orange (cut in half crosswise, yellow, pink or red fleshed grapefruit)
1⁄2 tablespoon pomegranate molasses, approximately (original recipe does not specify an amount)
fresh mint leaves, to garnish
Set oven to BROIL.
Place the grapefruit half on an aluminum-lined ovenproof pan, such as a jelly roll pan.
Drizzle the pomegranate molasses on top and BROIL for approximately 4-5 minutes.
Transfer to a serving plate and garnish with fresh mint.