Bayhill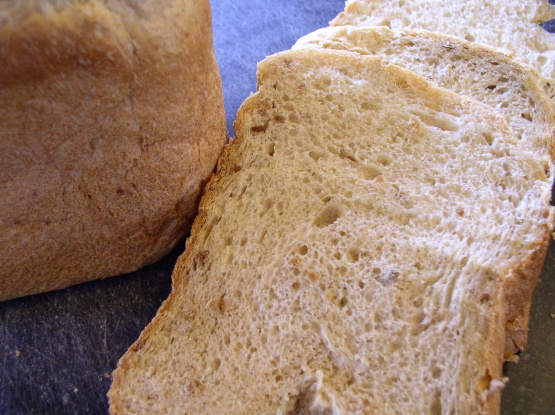 A crunchy-textured bread with a barley flavor. Uses the nugget type Grape Nuts, not the flakes. The added gluten is optional, but makes a lighter loaf. Cook times vary by machine.
Delicious! We loved this tasty bread. I used the optional gluten and the result was a light, tall loaf, with a tender crust and soft interior...yum! I used the "light" crust setting because my machine tends to cook a little on the darker side. This bread sliced nicely without crumbling, even when warm, and it makes wonderful sandwiches. I would never of thought of using Grape Nuts to make bread, but it definitely works in this recipe. Thank you for sharing this great recipe!
**Made for 2012 Football Pool**
Put ingredients in machine pan in order recommended by manufacturer.
Use medium crust setting.
Remove from pan at end of baking cycle and cool completely on wire rack.