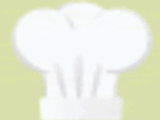 A crunchy-textured bread with a barley flavor. Uses the nugget type Grape Nuts, not the flakes. The added gluten is optional, but makes a lighter loaf. Cook times vary by machine.
Directions
Put ingredients in machine pan in order recommended by manufacturer.
Use medium crust setting.
Remove from pan at end of baking cycle and cool completely on wire rack.