VickyJ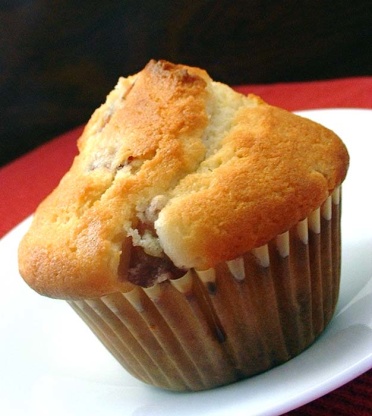 This is a great and tasty muffin. Personaly i think they are best when they are frozen. From the "Breasts of Friends" cookbook-(my favorite!) Tip:You can extend the season of grapes by freezing them in 1 1/2 cup batches and throwing them into the batter frozen.

These are some of the BEST muffins I have ever made or tasted. They are so sweet, and moist! They remind me of the Little Debbie muffins you can buy individually, but are so much healthier since you know what is in them and can make your own substitutions (splenda for sugar, etc). THANK YOU!
Preheat oven to 375°F Line 12 Muffins tins with paper cups.
Combine flour, sugar, and baking powder. Make a well in the center.
Add milk, eggs, butter and vanilla.
Stir until ingredients are combined. Lightly fold in grapes.
Bake 25 minutes or until golden brown on top, Cool in pan.