3 Reviews
After many years of brown bagging, it is a challenge to find something different and unique to pack for lunch. This was a great sandwich wrap. Loved the addition of grapes and I included the croutons which gave it a little extra punch. Look forward to making this many more times. Thanks for sharing.

Loved this wrap! Fast and easy lunch for me but this would make an equally nice supper or even a outdoor picnic! The grapes really add a special touch!

I love recipes like these for our busy/on-the-go nights. This was a very tasty wrap. I just used a bag kit for Caesar salad - it included the dressing and croutons. Nice flavor and loved the addition of grapes. Thanks!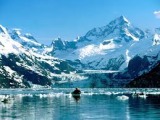 Grape Chicken Caesar Wrap