Grape Chicken Caesar Wrap

Good use of leftover grilled chicken. Ohhhhh, throw in a handful of Caesar croutons for crunch.
Make and share this Grape Chicken Caesar Wrap recipe from Food.com.
1 (12 inch) flour tortillas
1⁄3 cup red seedless california grapes, halved
2 ounces grilled chicken breasts, sliced
1 tablespoon creamy caesar salad dressing
1 cup romaine lettuce, cut
1 tablespoon creamy caesar salad dressing
1 tablespoon parmesan cheese, shredded
caesar crouton (optional)
Directions
Lay out tortilla (heat a few seconds in the microwave if desired) and in the center layer ingredients in order listed.
Fold lower third of tortilla up over filling and fold outer edges inward to close the ends, then continue rolling up to complete the cylinder.
Serve whole or cut in half on a bias.
Reviews
Most Helpful
Loved this wrap! Fast and easy lunch for me but this would make an equally nice supper or even a outdoor picnic! The grapes really add a special touch!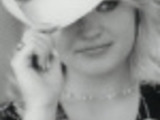 I love recipes like these for our busy/on-the-go nights. This was a very tasty wrap. I just used a bag kit for Caesar salad - it included the dressing and croutons. Nice flavor and loved the addition of grapes. Thanks!