Granola Breakfast Cookies
Arichka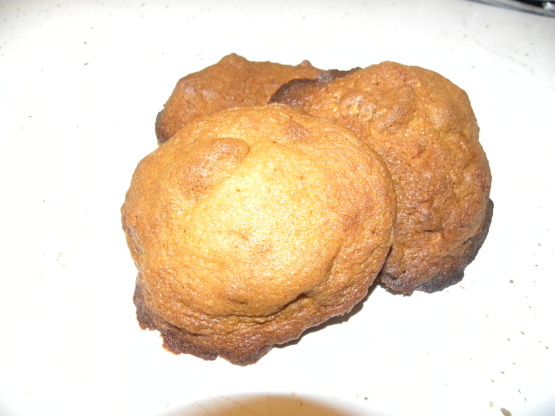 What a great way to start the day! These are made with my Healthy Granola Healthy Granola.

I thought these were really good. I had some low-fat granola from Aldi that I wasn't eating because it was like gnawing on a cinnamon stick. Turns out it made great cookies. I wouldn't use special or homemade granola for this, though, unless it was in danger of going stale otherwise. As other reviews have said, they do pretty much taste like dressed-up oatmeal cookies. But for those of us who hate to let food go to waste, magically turning so-so granola into a yummy dressed-up oatmeal cookies was a real win! Thanks!
Preheat oven to 350°.
Line baking sheets with parchment paper.
In a large bowl, cream together shortening and brown sugar; add eggs, milk and vanilla beating well.
In a medium bowl, combine the flour, baking soda and salt.
Mix well and add to sugar mixture.
Stir in granola; drop by teaspoonfuls onto prepared baking sheets.
Bake 10 to 12 minutes or until edges are browned.