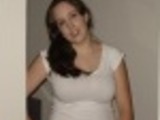 From Time Life Family Favorites Made Easy recipe card.
Directions
In food processor, process granola until even in size yet chunky. Set aside in low, shallow bowl.
In small microwave safe bowl, combine peanut butter, honey and brown sugar. Heat on high for 30 seconds or until soft. Stir to combine.
Peel, then cut bananas in half across the middle. Spread peanut butter mixture over bananas coating completely except for straight cut edge. Roll coated bananas in granola, pressing on cereal with fingers to adhere evenly.
Insert popsicle stick or chopstick into cut end of each half. Serve immediately on waxed paper lined baking sheet or freeze.
Reviews
Most Helpful
This was fun to make on a rainy Saturday afternoon and my daughter just loved it. We used a different type of granola, but did the rest as directed. I didn't taste it myself (don't like banana's OR peanut butter) but she sure enjoyed eating them all!

I made a few changes so that I could take this to work with me. Instead of bananas on sticks, I sliced the bananas. So I ended up dipping the slices in the peanut butter mixture then rolling it in the granola. It was really yummy and kinda fun when the peanut butter was warm, but then the pb started to harden and it wasn't as easy. This wouldn't be an issue if I had followed the directions. Anyway it was really good and I think kids would totally dig it. I will make this again and will try different items to roll it in, such as rice crispies, corn flakes etc.