gailanng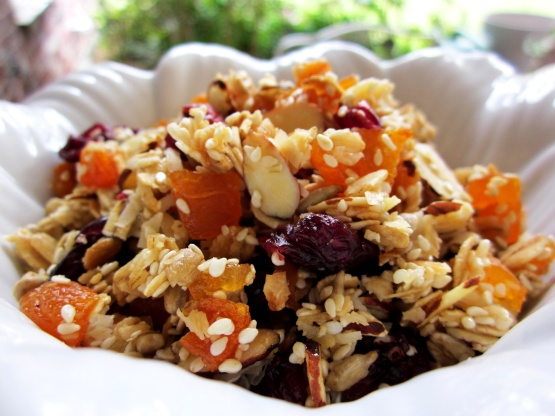 I make this recipe often and usually double it. You can play around with it and add different dried fruits and different nuts. I usually omit the coconut (my husband doesn't like it) and add walnuts. Enjoy!
Mix together first six ingredients.
Heat honey in microwave for 1 minute. Add honey and canola oil to dry ingredients. Spread onto cookie sheet. Bake at 300 degrees for 15 minutes or until golden brown.
Remove from oven and add cranberries and apricots.
Enjoy!