Prep 15 mins
Cook 45 mins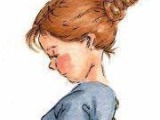 Store this winning mixture in a jar, and it willkeep for a long time. Eat granola dry as a power snack or sprinkle it onto the wet side of pancakes before flipping them. Mush it into ice cream. Top a fruit salad with it. Make a peanut butter, marmalade and granola sandwich...the possiblities are endless. Why not double the recipe now?
Directions
Preheat the oven to 400*F.
Toss together the dry ingredients, making sure to crush any errant lumps of brown sugar.
Mix the wet ingredients together' then pour over the dry mix and toss thoroughly.
Bake the granola on a baking sheet for 35 to 45 minutes, scraping and turning the mixture a few times to ensure even browning.
Most Helpful
Great granola, and I love all the suggested ways of using it. To lower the calories a bit, I used egg whites instead of oil, and went with sugar free maple syrup. I reduced the sesame seeds and added some dried coconut and dates. Delicious combination...thanks for posting!

Maybe 4 1/2 stars just becaus eI think the temperature is too high as some others have said, but long as you bake this at about 300 degrees it's great. I added cocoa powder and coconut before baking and a few dark chocolate chips after baking :)
Quite easy and tasty. I halved the recipe and used a mix of honey and maple syrup and it turned out quite tasty. I also cooked it at 300 degrees and only for 30 minutes, stirring often.