SaraFish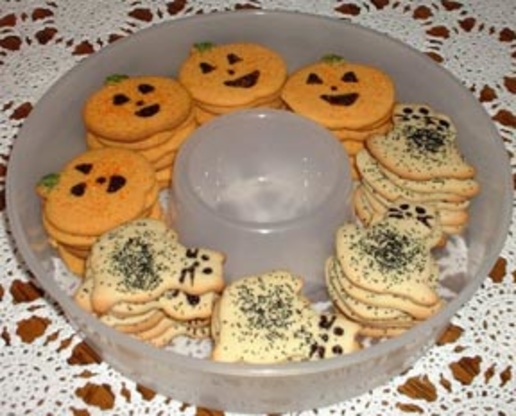 You can make beautiful cookies with this simple recipe for successful holiday baking or parties. Can't beat home-made sugar cookies! Hope you like them...

Do you know your sugar cookies have traveled all the way to France?! I'm an American who relocated to France a year ago and I love recipezaar because it helps me remember American style cooking! Anyway, we LOVED these sugar cookies! They were delicious! What a yummy recipe!
Divide dough in two parts.
Chill 1 to 2 hours for easy handling.
Roll dough, one part at a time, (keep 2nd cold till ready to roll) to 1/8-inch thickness and cut with cookie cutters.
Transfer to cookie sheet.
Preheat oven to 375°F.
Bake for 8-10 minutes.
Frost if desired.