MsSally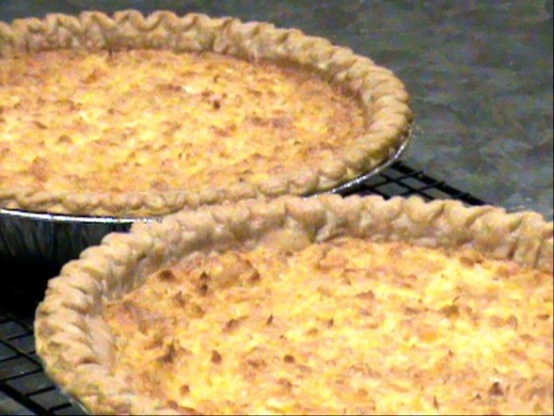 This recipe has been passed down through the generations. My great grandma always made this pie, then my grandmother took over, and now it isn't a holiday unless this pie is there. Posting here for safekeeping as I would be heartbroken if my well worn recipe page ever got lost...
Put coconut in a bowl. Pour milk over and set aside.
Cream butter and sugar, add eggs one at a time till mixed well. Add vanilla.
Stir in coconut and milk.
Poke thawed crusts well with a fork. Pour batter evenly into the two crusts.
Bake at 350 for 30 to 40 mins or till center is almost set and pie is golden brown.
Note: If crusts starts to brown too quickly cover it with tin foil for remainder of cook time.