Granny's Black Forest Dump Cake
lets.eat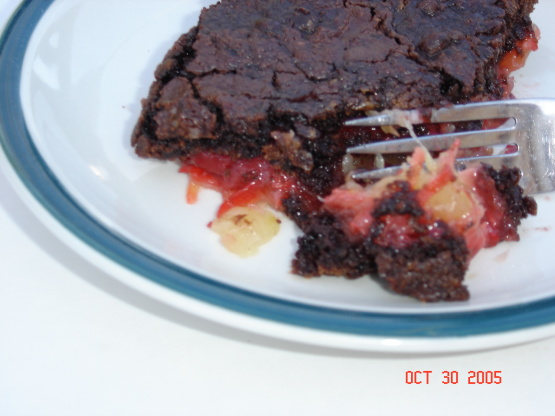 This is really a good cake, and easy to put together. We really like this cake a lot. It would be great for a picnic or potluck too.

My family and I really enjoyed this cake. I will certainly make it again. Thanks for the recipe.
Spread pineapple in a 9 x 13 inch pan.
Sprinkle a layer of coconut on top of the pineapple, and then a layer of dry pudding mix.
Spread the cherry pie filling evenly over pudding mix.
Sprinkle dry cake mix over pie filling.
Cut butter into thin slices, and arrange on top of cake mix.
Bake at 350º F (175 degrees C ) for one hour.
Cool before serving.