Grannydragon's Fried Egg Sandwich
lazyme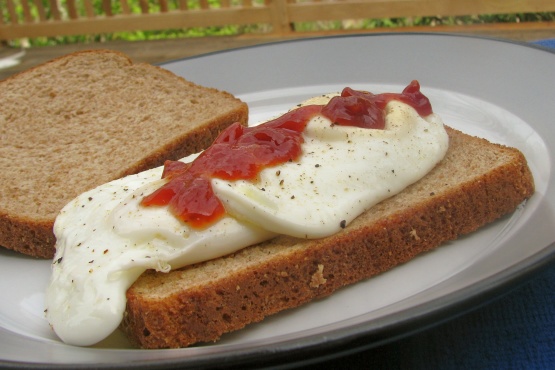 Today after being out and about Sweet Old Husband was very hungry upon returning home and requested two quick fried egg sandwiches. This is the way I have always made them.
Just fry the eggs in butter for flavor, pricking the yolk to flatten out. Season with salt and pepper.
Squirt ketchup on one side of each slice of bread.
Put hot 2 fried eggs on each of 2 slices of ketchup covered bread and smack the other two slices of bread on top, with ketchup facing into the sandwich.