Grands!® Mini Chicken Pot Pies
Prep 20 mins
Cook 22 mins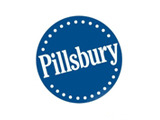 2 cups Green Giant® frozen mixed vegetables, thawed
1 cup diced cooked chicken
1 (10 3/4 ounce) can condensed cream of chicken soup
1 (16 1/3 ounce) canflaky layers Pillsbury® Grands!® Flaky Layers refrigerated biscuits
Directions
Heat oven to 375°F In medium bowl, combine vegetables, chicken and soup; mix well.
Press each biscuit into 5 1/2-inch round. Place 1 round in each of 8 greased regular-size muffin cups. Firmly press in bottom and up side, forming 3/4-inch rim. Spoon a generous 1/3 cup chicken mixture into each. Pull edges of dough over filling toward center; pleat and pinch dough gently to hold in place.
Bake at 375°F 20 to 22 minutes or until biscuits are golden brown. Cool 1 minute; remove from pan.
Substitution/Expert Tips: Substitute 2 cups of any frozen (thawed) vegetables you have on hand, such as broccoli, corn, peas or green beans, for the mixed vegetables.
If your family loves cheese, sprinkle some shredded Cheddar cheese over each puff about 5 minutes before the end of the baking time.
Reviews
Most Helpful
This recipe needs work. I don't think it was properly tested. I've made these mini chicken pot pies several times in the past but this recipe was off. There is too much filling for the 8 biscuits and the grands are too big to cook properly. I ended up using two cans of 8 biscuits and adjusted the baking time to 26 minutes and some were still doughy in the middle. I looked back into my reviews and found that the regular 7.5 ounce cans of biscuits (12 in a pack) work much better.

I just finished my mini chicken pot pies they came out beautifull pop out of the muffin pan like muffins . Thanks they're delisious.

I like this recipes The change that I have made is that use a larger muffin pan which cooks 6 larger size pies. I add a tablespoon of mrs. Dash seasoning they definitely need seasoning and I do not like salt. You could also use Lawry seasoning salt I use the lower sodium version. I think mrs. Dash tastes great though. You could use whatever seasonings you like I have also sautéed some onion and garlic at the beginning and then added the meat and veggies before baking. I have made it using cream of chicken, celery and mushroom it all works. They take about 20-25 minutes in the larger pan I like using this size because they are not dough like and you can fit more filling so no leftovers I cook the extra 2 biscuits in the oven along side the pan hubby likes bread!!