Grandparent Mocktails #7 and #8 (Non-Alcoholic)
diner524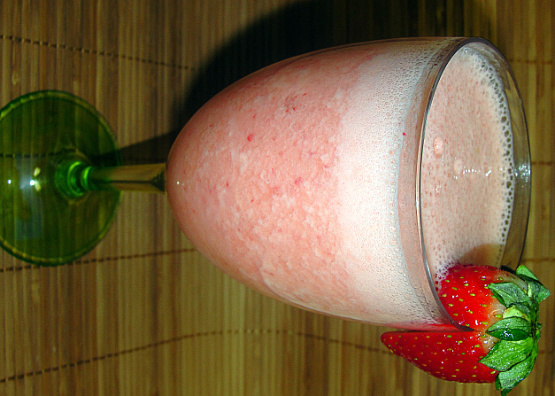 My brother sent me an invite to join him at the Grandparents.com website & I get periodic emails from them on the art of grandparenting. The most recent email had a fun article on kid-friendly mocktails & suggested that kids should have spec beverages for their parties & also tasty + festive beverages to enjoy while their elders drink cocktails on spec occasions & holidays. Per the intro, "Shirley Temple, take a bow & step aside. Some new entertainers have taken center stage. The effervescent, sometimes sparkly, always refreshing & totally non-alcoholic mocktails are beverages that kids & partygoers of all ages will enjoy." These 2 recipes are the final ones from the series I have entered. *Cheers* !
Great Mocktail!!! I made the Tootie Fruity version and DS and I enjoyed this with breakfast. I made as written, scaling it back for 2, except that we don't care for coconut, so just used plain 2% milk in place of the coconut cream. Thanks for sharing a refreshing smoothie recipe. Made for your win in the football pool!!! Congrats!!!
MELLOW JELL-O: Add apple cider & cinnamon stick to a saucepan & bring to a boil. Reduce heat & simmer 15 minutes. Add Jell-O to cider & stir till it dissolves (about 2 min). Serve hot.
TOOTIE FRUITY: Place all ingredients in blender w/2 cups of ice & puree till smooth. Garnish ea glass w/a strawberry.
NOTE: Altho entered together, the times reflected relate only to the MELLOW JELL-O recipe which is served hot -- BUT the TOOTIE FRUITY recipe has a 2 min prep, is a non-cook recipe & is served cold.