Nimz1466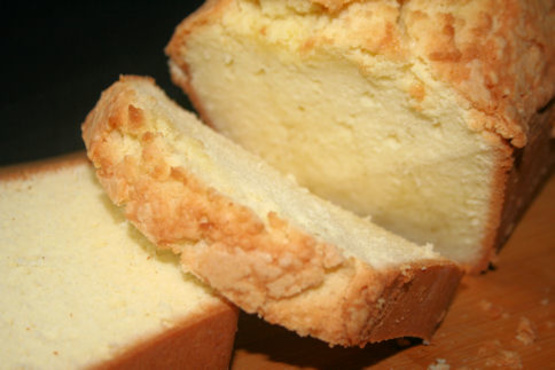 The recipe is from Fannie Farmer Cookbook (1972 edition). It is a buttery dense cake. I have been making it for years. My family loves this cake. My daughter is especially fond of the ends. I have made it to serve plain or as an ice cream cake topped with a frozen fruit mixture. You must use an electric mixer to get the batter light and fluffy.
Set oven at 300 degrees.
Butter and flour 1 large or 2 small loaf pans.
Cream butter and sugar until light and fluffy.
Beat in eggs one at a time.
When creamy fold in the flour and salt.
Spoon in pan/pans.
Bake for 1 1/2 hours.