Grandmother's Hot Chicken Salad
Prep 30 mins
Cook 25 mins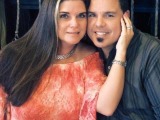 Another of our comfort foods. My grandmother made this recipe, as well as my mom, and now I make it for my family.
Directions
Preheat oven to 375 degrees.
Combine chicken, almonds, onion, lemon juice, celery, and pepper in mixing bowl.
Add mayonnaise and toss.
Place in casserole dish (smaller than 9 X 13).
Sprinkle with cheese, then crushed chips.
Cover with foil.
Bake for approximately 25 minutes.
Most Helpful
This was amazing! I think it tastes better than the average cold chicken salad. I also added a little bit of carrots to give it some color. Will make this again! (:
Great recipe that I've made for years. I works great as a "feel better" food, new mom or even a luncheon potluck. Easy to freeze, just attach chips in a baggie and have them add prior to baking.
One of the ladies my mother used to play tennis with made this for my baby shower 8 years ago and I never got a chance to ask for the recipe (I was 8 months pregnant and a little overwhelmed) Anyway when I looked thru all the other recipes but they didn't sound right. I found this one so I tried it and it is exactly the one I was looking for! Excellent!! So yummy! Thank you!