Grandmother's Hot Chicken Salad
HeidiSue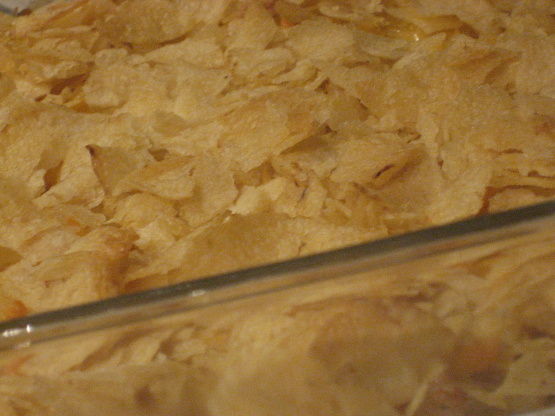 Another of our comfort foods. My grandmother made this recipe, as well as my mom, and now I make it for my family.
Preheat oven to 375 degrees.
Combine chicken, almonds, onion, lemon juice, celery, and pepper in mixing bowl.
Add mayonnaise and toss.
Place in casserole dish (smaller than 9 X 13).
Sprinkle with cheese, then crushed chips.
Cover with foil.
Bake for approximately 25 minutes.