Parsley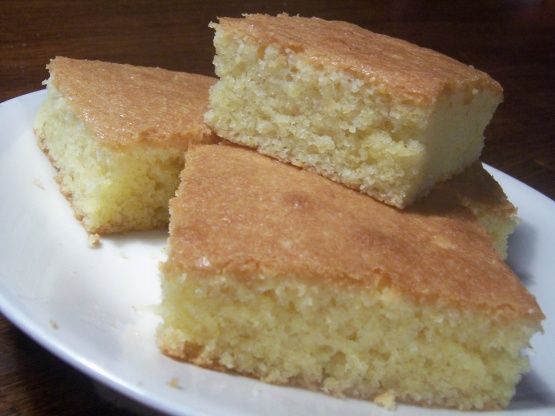 Taste great with beans and taters

I mixed all the wet ingredients in a separate bowl first; then added to my dry. I also greased my pan, although that was mentioned to do so. I gave it 4 stars because the timing was a bit too much and it came out a bit dry around the edges. Next time I'll have to reduce the time to about 25-30 min. and I wonder if greasing the pan may have been the problem? Overall, it was still moist and a very nice cornbread. Thank you for sharing.
Dump jiffy in bowl.
Add eggs and oil.
Add mayo and sugar.
Stir well, mixture will be thick.
Put in a 8 x 8-inch dish and cook at 350°F for 30-45 minutes.
Makes a pan of cornbread that will hold up to beans.