Grandmother Thornton's Pecan Pie
ctrmom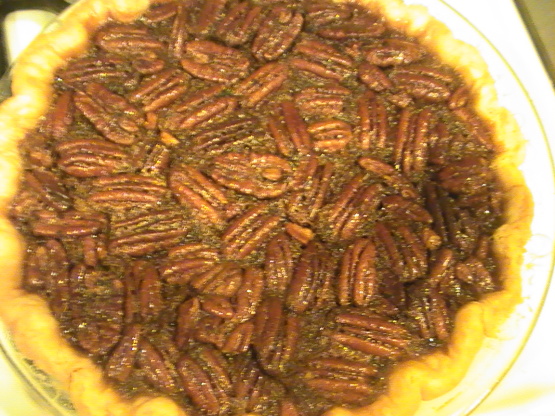 My husband's grandmother had a pecan tree in her yard. She was famous for her pecan pie. Soon after we married, we went to visit and she presented me with her much guarded recipe. It was a beautiful gesture of inclusion which I cherish to this day.
Combine eggs and corn syrup, mix well.
Add sugar and mix thoroughly.
Stir in salt and vanilla. Let stand about 5 minutes.
Meanwhile spread pecans evenly on bottom of pie shell.
Stir melted butter into syrup. Pour over pecans. Be sure all the pecans rise to the top.
Bake at 375 degrees for 40 to 50 minutes or until center is firm.