Grandmommy's Mexicali Meatloaf
Prep 10 mins
Cook 50 mins

After my boyfriends grandmother passed, I was given her recipe book to take down some that looked good to me. This one is a winner. ** Update 3/7- I just made this for the first time myself and realized that in the recipe it calls for milk but it is not listed in the ingredients. I guess I did not record this when copying the recipe so I used about 2 cups to get it creamy like it should be.. however.. I ended up with too much sauce. I used it over chicken later in the week.
Directions
Combine beef, oats, tomato juice, egg, 1 tsp salt, pepper, chili powder, and onion in a large bowl. Do not overmix. Pack into a 9 inch square baking dish. Bake at 350 for 20 minutes, drain juices.
Melt butter over medium heat, whisk in flour and 1 tsp salt. Slowly add milk while whisking. Bring to a boil.
Cook one minute, add cheese.Stir in corn.
Pour mixture over meat, top with green pepper rings. Bake 20 minutes.
Let cool 10 minutes before cutting. Serve.
Reviews
Most Helpful
Great recipe! Loved it! :)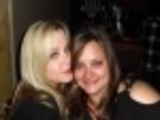 Great recipe! I was looking for one that used oats instead of breadcrumbs, which I found I was out of halfway through! Simple ingredients but great flavor, I think I will use oats from now on! We love southwestern style beef dishes. I added a little green tabasco to spice it up and it was great! Thanks for posting! Grammy had it right! =)
I have my Grandmothers cook book she started writing in 1865. So nice to honor your boyfriends by sending in this recipe!! Thanks! Something alittle different . We really enjoyed this.