Grandma's Zucchini Relish

This is a great recipe that is good on burger's and hot dogs. It is also great as an accompaniment to meat and potatoes. I double or triple this recipe every fall when Zucchini are plentiful. I usually end up giving a jar of this to everyone who tries it. Prep time is approximate and does not include sitting overnight. I cut my prep time by using a food processor to grate the veggies.
Directions
Combine the vegetables with the salt in a large non-reactive bowl.
Leave to sit overnight.
Day 2: Rinse vegetables in cold water and drain well.
Mix the sauce ingredients in a large pot and cook until mixture starts to thicken.
Add the vegetables now.
Cook for 30 minutes boiling slowly.
Pack in hot, sterilized jar and seal.
Reviews
Most Helpful
I'm sure the flavor of this relish is amazing but I am more concerned that there is no disclaimer mentioning the method used. This recipe is not canned and, for that reason, should be used within a week or two. It uses an open kettle method of boiling only which is no longer an approved method of preservation. Please don't unknowingly poison someone.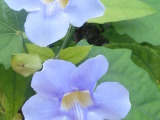 5 Stars Made it last year and everyone raved about it! Doubled recipe this year and gave recipe to 3 people also gave some for a wedding gift because they raved about it through someone else I gave it to. Thanks Randy from Wisconsin
Best. Relish. Ever.