Grandma's Turnips and Carrots
Annacia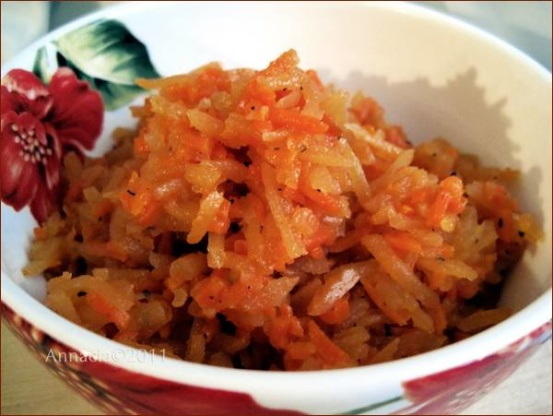 My Grandma made this; we have it at Thanksgiving.

We surely did enjoy this combo but with just the butter, salt and pepper felt that it was missing that touch of something. I added a *very* light sprinkle of Splenda and that brightened it right up and filled in that blank flavor spot. I would make this again and I would suggest that if you have no problem with sugar to add just a bit of honey.
Grate the turnips and carrots together.
Cook in water to cover until tender; drain (not dry).
Add salt, pepper and mix with butter.