Grandma's Tuna Macaroni Salad
Parsley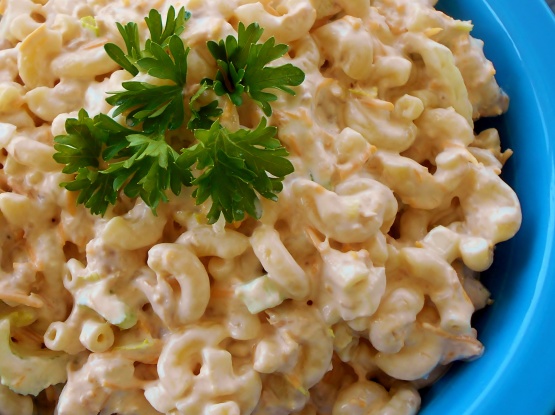 This is the plain old fashioned macaroni salad my grandma used to make, which is still my sister Cathy's favorite.
Cook macaroni according to package directions and let cool.
Mix in the other items well, adding mayo last.
Chill well before serving.
When I make this, I omit the celery, add more dried onion, and add a little curry powder and garlic powder and cayenne.