Ed K.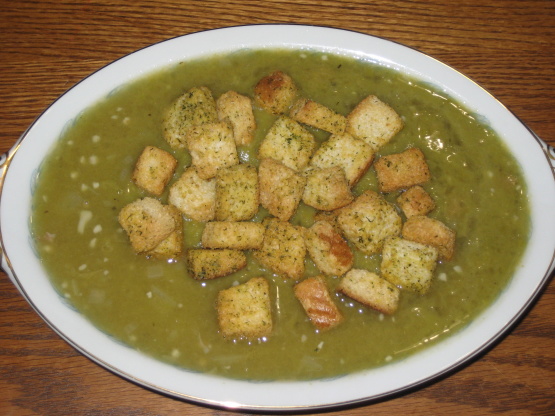 This soup will warm you to the bone. A must after you make a ham.

This is just like my Grandmother made. Thanks for the memories.
In large saucepot heat olive oil and add shallots.
Wait 3 minutes then add garlic.
wait 3 minutes add water then all other ingredients.
bring to a boil then drop to a simmer for 1 hour with cover on but tilted to vent.
serve with some good croutons.