lisarse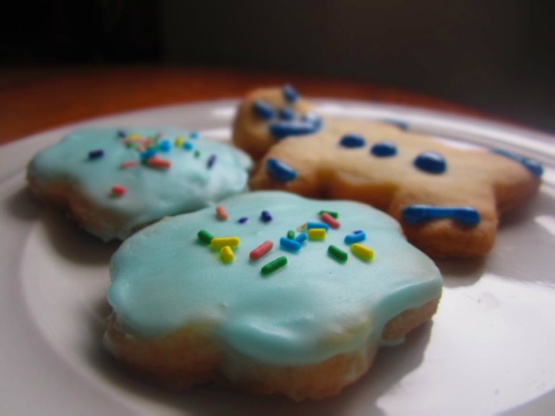 this is a melt in your mouth easy recipe, great to make with kids cause you can add sprinkles to them if you desire to

Top Review by dllutz
These cookies are awesome! I had never made shortbread cookies before, but from now on, these are it! Wanted a crispy like cookie for my afternoon coffee. So easy and simple to make, I did chill my dough for about an hour as I had other thing to do. Takes only a few ingredients and I doubled the receipt as I knew they wouldn't last long! You MUST use real butter, no substitutions. I only had salted butter and still delicious. Butter is better for you anyway, not that yucky oleo/margarine stuff.
Sift together cornstarch, icing sugar and flour.
Stir.
With wooden spoon blend in butter until soft, smooth dough forms, shape into 1" balls flatten with fork, or you can roll them 1/2 inch thick and cut into shapes.
Bake at 350°F for 15-20 minutes.