2Bleu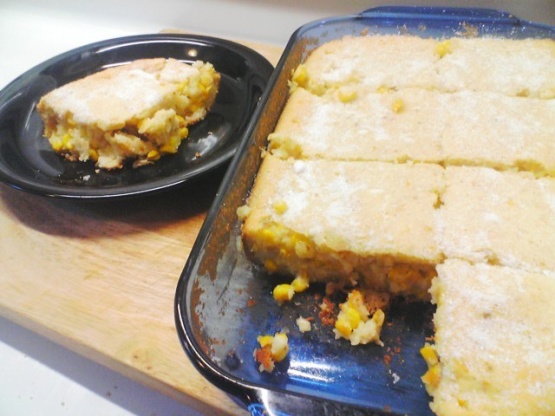 I have inherited my grandma's recipe box.... I have been going through and reviewing them and decided to begin sharing them with you all... Some of these were passed to her from her mother, and some she had cut out of magazines or newspapers and placed in her box.... Grandmas own recipe card from a friend named Dot....
Combine all ingredients except cheese in large bowl.
Pour into 8 X 12 casserole dish.
Spread cheese over top.
Bake at 350 for 55-60 minute.