Grandma's Penuche Frosting
Calee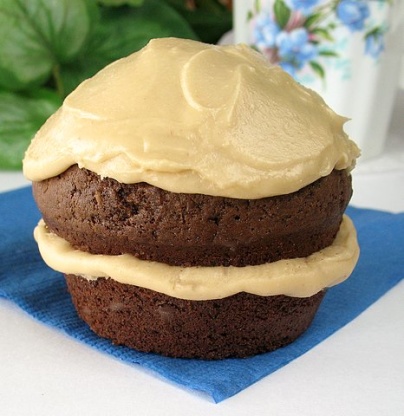 This was my Grandmother's recipe. It was on a handwritten note inside her "school" cookbook. She made this often. It has been and will continue to be a family favorite. This is real good on chocolate cake.

My grandmother loved this so much, the woman had quite a sweet tooth! I love to put it on chocolate cupcakes. I have found that it is something that a lot of people have not had. It's nice to do something unexpected when you bring food to group gatherings. Bring back an old classic. It will be well received.
Melt butter in a large saucepan.
Add brown sugar and bring to a boil.
continue cooking for 1 minute until thickens.
Let set 15 minutes.
Mix in hot milk.
Add powdered sugar gradually till spreading consisitancy.
If it gets too thick add a little milk.