Grandma's Lazy Daisy Cake
Prep 25 mins
Cook 40 mins

This was and still is my mom's favorite cake while she was growing up. Everytime my mom comes to visit me I always have this made for her.
Directions
Beat eggs and add sugar until fluffy.
Sift flour, salt and baking powder.
Add to egg mixture and mix until well combined.
Heat milk and butter to boiling point, add to batter and add vailla.
Beat slightly.
Pour into a greased 8x8 pan. Bake at 350 for 30 minutes.
When done add topping right away.
Topping.
Mix brown sugar, milk, butter, coconut and nuts in a pot on stove until suagr has dissolved.
Put on cake.
Put back in the oven on broil until very light brown on the top.
Remove from oven and cool completely before serving.
Most Helpful
This was really weird for me. I don't know if maybe it is just one of those recipes that you have to grow up with to love it. I don't think I will make this again.

This cake brings back memories!! I was 4 years old and one night, long after I was supposed to be asleep, I traipsed back downstairs and insisted my mom teach me how to cook because I was afraid I wouldn't know how when I got married!!! We made this very cake together late that night, the first cake I ever made. I'm so glad I found this recipe here and thank you for bringing back that long-forgotten memory! My mom was awesome -- I don't know that I'd be that patient with my 4-yr old!!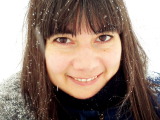 My aunt gave me this recipe 50 years ago.have recopied so many times.how great to get it in this copy.there is just something about the taste in this cake, that no other has.thanks, Leanne