sprue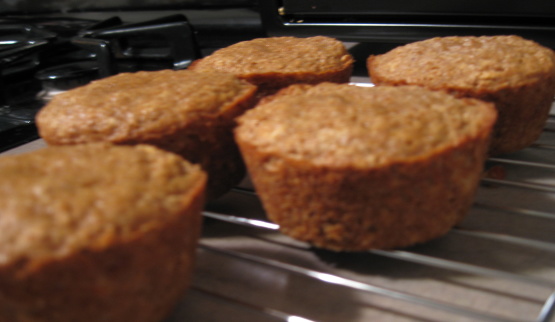 "I remember when Grandma Wheeler makes these delicious muffins -- we'd eat them nice and warm, fresh from the oven! She was a "pinch of this" and "handful of that" kind of cook, so getting the ingredient amounts correct for this reipce was a challenge. Now it's a family treasure!" Recipe submitted to Taste fo Home by Darlis Wilfer

Top Review by sprue
these were very tasty. i did quite a few changes though to make them more healthy and they were still delicious! i used a mixture of whole grain flour, oats and wheat germ for the flour and used prune butter for the butter, reduced the sugar and added walnuts and vanilla. i added a bit more baking poweder because of the flour subbing. they didnt raise a whole lot but were still very light and fluffy and mine were done in about 12-13 min. very very delicious with a wonderful honey taste. will definatley make again. thanks grandma!
In a bowl, combine the flour, sugar, baking powder and salt. In another bowl, whisk the egg, milk, butter and honey; stir into dry ingredients just until moistened.
Fill greased or paper lined muffin cups three-fourts full. Bake at 400 for 15-18 minutes or until a toothpick comes out clean. Remove from pan to wire rack. Serve warm.