Grandma's Cream of Potato Soup or Broccoli Soup
Prep 20 mins
Cook 1 hr 15 mins
This recipe has a slight smoky flavor due to the deli bacon. Broccoli can be substituted for potatoes for Cream of Broccoli Soup. **This recipe can also be used for Clam Chowder. Eliminate the broccoli and use Chopped Clams.
Directions
Empty cans of chicken broth in pot.
Add cubed potatoes and bring to a boil.
While potatoes are starting to cook pan fry bacon until crisp and add bacon grease to chicken and potato broth.
Crumble bacon and add to broth.
Add diced ham to broth (optional).
In a sauce pan melt butter and add diced onion, celery and carrots.
Pan fry until soft.
When potatoes are done add the celery, carrot and onion mixture with butter to broth.
Reduce heat to medium and add about 1/4 to 1/2 of the quart of heavy cream.
Be careful not to have soup at a heavy boil or cream will curdle.
Add enough cream to make soup look creamy throughout.
Add cheese (optional).
Mix corn starch with very cold water and add to soup.
Continue medium boil until soup thickens.
If it isn't thick enough repeat corn starch and add slowly.
Remove from heat and enjoy.
Soup will thicken when it gets cold.
Can add milk or water to thin out.
Reviews
Most Helpful
Wow! We made this soup for Chrismas last year and it was wonderful! We are planning on making it ahead this year and putting it in our ice cold garage to keep until Christmas [a COLD garage *if you can keep the critters out* is a wonderful place for an extra refridgerator in the winter]. A few exceptions with my notes . . . Use half and half for the cream and go light on the cornstarch, otherwise - OH YEAH!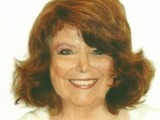 I made this today, and I cut the recipe in half since there were only two of us eating today. Very good!! Husband loved it! I did make a few changes..used half n half and heavy cream, equal parts..and skipped the ham. Will definitely make again!!!
This is my new favorite recipe! I LOVE this soup! I think next time I'll use less cream (what are you supposed to do with the other half a quart of cream by the way??) and sub milk instead. But this was YUMM!!!