joshtait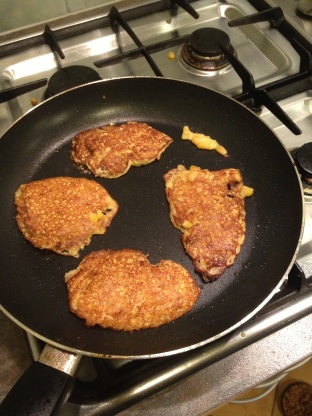 This one has been in our family for as long as I can remember. A long time ago my grandma used to use fresh corn, but as the family got BIG and there were a lot of mouths to feed (more to make too) she went to can corn just to make it faster. I cut the recipe in half.
Combine corn, eggs, milk, butter, salt and pepper to taste, if using.
Add flour gradually, just enough to hold mixture together.
Amount of flour depends on size of eggs (and weather according to my grandma!).
Heat 1/2 inch of oil in frying pan.
Form patties whatever size you'd like, I do small ones so my kids can hold them.
Fry in hot oil until golden brown.
Serve as side dish OR if you left out the salt and pepper serve with syrup on the side.
You can also dust with powdered sugar.