ChefLee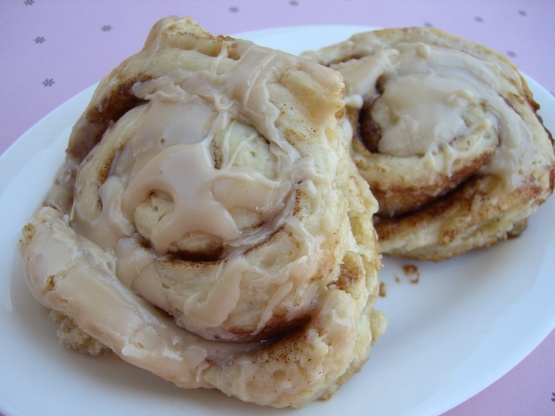 These rolls stay very moist due to the sour cream. It is also a good way to use up that last cup of sour cream.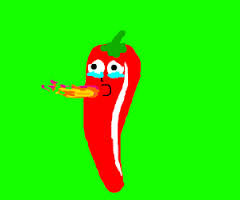 I have a feeling this really is Grandma's recipe written down for someone who had made the rolls with Grandma. Like a "reminder" recipe. It left out a few things for us that hadn't made these before. It's o.k. because I used the internet and Zaar to reference other cinnamon roll recipes. First, I warmed my water for the yeast to 110 degrees F (just a few seconds in the microwave and then stuck my kitchen thermometer to check the temp). Next, the recipe has baking soda in the ingredient list but does not say where to add it and so I left that out, it was really not needed. Also, it says to add salt in the directions but no salt is in the ingredient list so I found that this amount of flour in other recipes took 1 tsp salt so I added that much. I used King Arthur all-purpose flour, Red Star yeast, and double strength vanilla. For the cinnamon filling, I used the same amounts of cinnamon and butter here but I mixed 1/4 cup brown sugar and 1/4 cup white sugar instead of all brown sugar. Used a serrated knife to cut the rolls and it worked great!! I let these rise for 1 hour and 25 minutes in a warm place and I baked them for 25 minutes. I love the icing with the evaporated milk, so creamy!! I am glad I took the time to make these even with the extra research because the sour cream really makes them moist and gooey!!!! I will definitely make these rolls again!!!! Thanks for posting!!
Mix sugar and water together.
Sprinkle with yeast.
Let stand 10-15 minutes or until dissolved.
Add flour, salt, sour cream, vanilla, and 3 tablespoons sugar.
Make into soft dough.
Roll out on floured surface, to within 3/8 to 1/2 inch thick.
Brush dough with melted butter.
Sprinkle with cinnamon and sugar (that has been stirred together).
Roll up, jelly roll fashion, cut into 12 slices.
Place in greased 9x13 pan.
Let rise until doubled.
Bake 350 degrees until lightly browned.
Ice while warm with 3 tablespoons evaporated milk, 1/4 tsp vanilla, 1 c icing sugar, that has been stirred together well.