Grandma's Chocolate Syrup Brownies
loof751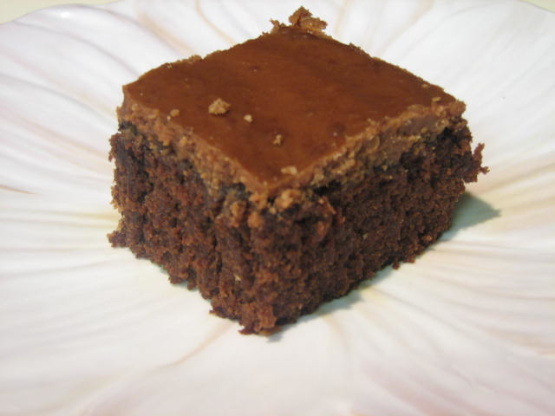 When my grandmother brings these to any sort of family function, they are gone before you know it! Special requests are always made for these brownies.
I had to cook these for an extra 13 minutes. But otherwise, very good
For the Brownies:.
Cream butter and sugar.
Add eggs and chocolate syrup. Mix until well blended.
Add flour and mix well.
Add nuts.
Bake in a 9 x 13-inch cake pan for 30 minutes at 350 degrees.
For the Frosting:
Boil sugar, margarine, and milk for 1 minute.
Remove from heat and add l/2 cup chocolate chips.
Stir until thick, then quickly spread over brownies (when brownies are cool). This frosting thickens quickly.