Grandma's Chocolate Mint Cookies
Julie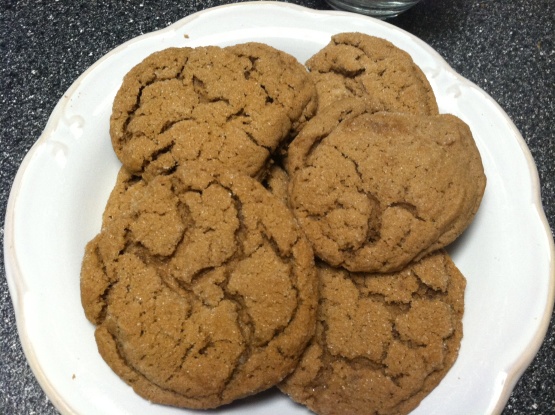 My favorite cookies since I was a little girl - and I don't really like mint! Thanks Grandma! :) Times and amounts are approximate since I haven't been able to make these in a long time. I can never find the mint chocolate chips when I want to bake! And I've never owned a double boiler...keeping an eye on the chips as they melt on the stove works just fine.

Top Review by Julie
These are really good and super easy. Unfortunately, I had been dipping into my bag of mint morsels a little too much so didn't get the full two cups of mint chocolate in my batter. Will try to show a little more restraint next time.These do stay soft. A nice change of pace. Thanks.
Preheat oven to 350 degrees.
Melt the mint chocolate chips in a double boiler.
In a mixing bowl, cream the butter and sugar.
Blend in the melted chocolate.
Add the corn syrup.
Sift and gradually add the dry ingredients.
Roll into one inch balls and dip tops in white sugar.
Place 3 inches apart on greased cookie sheet.
Bake about 8 minutes.
Watch as they burn easily.