Grandma's Cheesy Potatoes
Parsley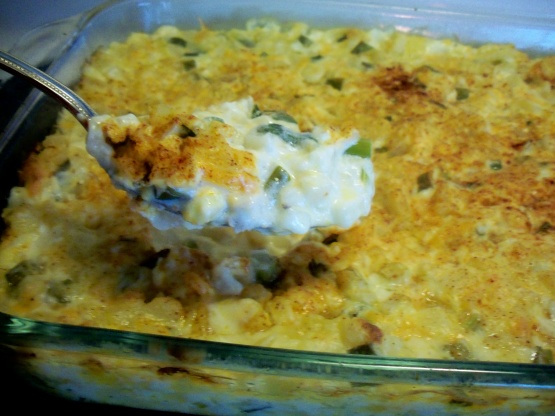 My grandma cheesy potatoes accompanied every holiday meal be it beef tenderloin, lobster tail, or lamb. The best!

Really, really good! So creamy and cheesy. I loved the green onion in it. I will definitely make this more often. Thank you for such a fabulous recipe :)
Preheat oven to 350 degrees.
Combine first seven ingredients in a large bowl.
Spoon into a 13 x 9 inch baking dish coated with cooking spray.
Sprinkle with paprika.
Bake for 1 hour or til bubbly.