Pamela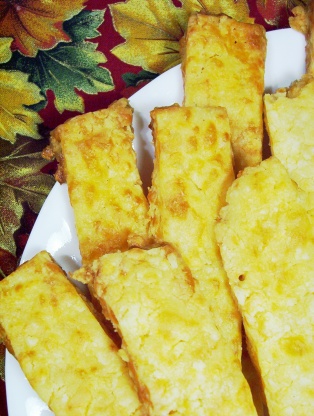 There are many recipes out there for cheese straws, but I had to post Grandma's recipe. These were a staple at her house and we couldn't wait to devour them when we went for a visit.

I used this recipe to make 5 dozen cheese straws for a wedding shower. Huge success! Instead of 3 tsps water, I substitued Tabasco. Instead of paprika, I used Cayenne pepper. This gives it the "kick" it needed. Men seem to prefer these hotter. I used a previous reviewer's idea about rolling it out and slicing like cookies. Then I pressed a fork down to imprint it cross-cross.
Cream cheese and butter.
Add dry ingredients and water.
Refrigerate for one hour.
Roll dough until 1/4 inch thick.
Cut into strips.
Bake on ungreased cookie sheet at 350 degrees for 15 minutes.