Grandma Smith's Tuna Casserole
akgrown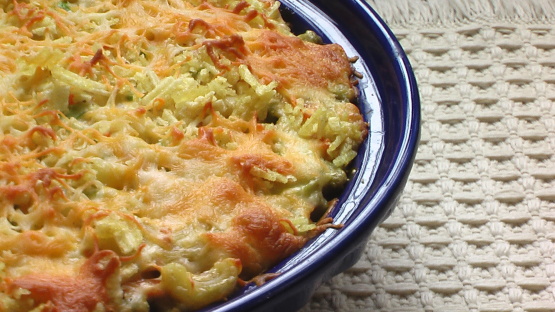 This is an easy to make creamy pasta dish, that I usually have all the ingredients for on hand. It is comfort food at it's best! My Grandma Smith raised 10 children on this recipe and my 3 year old loves it, very kid-friendly. I usually use whole wheat pasta for extra fiber and nutrition.
Combine all ingredients except potato chips in a large bowl in order written.
Then put in a 9x13-inch baking dish and top with crushed potato chips if desired. (We like the topping).
Bake at 375°F for about 45 minutes.