jrtfan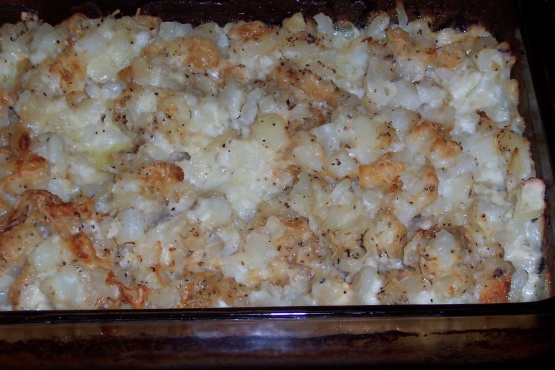 These creamy, cheesy baked hashbrowns are a recipe from my boyfriend's mom and they're his favorite. They are delicious, but VERY rich. Feel free to lighten up the ingredients ... I can't because "that's not how mom made it."
Preheat oven to 275°F.
Pour hashbrowns onto large cookie sheet and place butter slices all around on top of them.
Pour enough whipping cream over potatoes to just cover, but not soak.
Season with garlic powder, paprika, salt and pepper (more or less depending on taste).
Spread cheese over potatoes.
Bake about 45 minutes to 1 hour, or until potatoes are cooked and cheese is lightly browned.