Grandma Mary's Kahlua Spiced Peaches
Feej3940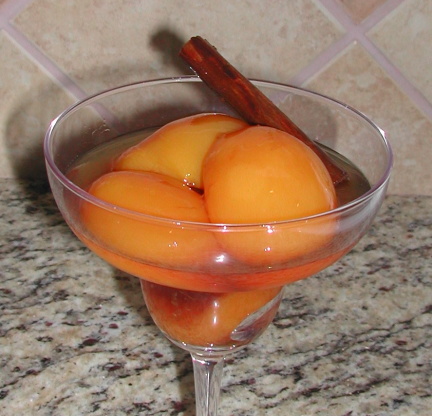 This recipe is from my husbands grandmother. It's a family favorite. We don't know where she got it from. We were married 10 years before she gave me the recipe.
Drain peaches, set aside.
Drain 1 1/2 cups of syrup from the peaches into a saucepan.
Add Kahlua, sugar, vinegar, peels and cinnamon. Bring to a boil. Reduce heat to medium and simmer 5 minutes.
Pour over drained peaches, cool and refrigerate.